With over 30,000 property crimes reported annually in Washington, D.C., creating an effective means of security for your home is one of your biggest concerns. Keeping out intruders and trespassers is the best way to ensure that you and your family are kept safe, but what is the best way to go about doing this? Consider investing in an automated gate system to accompany your custom fence.
What are the Benefits of an Automated Gate System?
An automated gate system may sound like an intimidating piece of technology, but in reality, it functions quite simply. The gate, with a key or code of your choosing, will only open and shut to accommodate your car as it leaves your driveway, staying closed off at all other times. With an automated gate system, your perimeter fence becomes an even stronger level of security, and it is in fact the first one that potential intruders would face if they attempted to infiltrate your property. You can also have alarm systems integrated into your gate, further supplementing your security needs
An automated gate system does more than simply add security, however. On top of that, you will be adding enormous value to your home if and when you decide to sell it. House hunters will be looking for a safe home, and with the customized ornamental look of a fence and accompanying automated gate system, your home's curb appeal will also be greatly enhanced.
Interested in having an automated gate system installed today? Call Hercules Fence of Washington, D.C.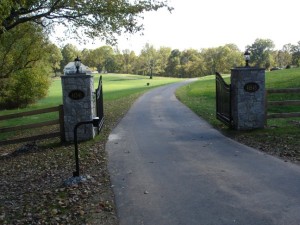 Hercules Fence has six offices ready to serve your fence needs. Whether you live as far north as Baltimore or south to Raleigh Market, Hercules has an office near you. Our experienced sales and installation staff can handle any fencing projects. And if you're looking to buy materials, Hercules can ship our product line anywhere in the world. Take a virtual stroll through our website. Check out the latest fence products along with the "Signature Projects " we're so proud of.
To have a professional, reputable fence contractor for your fence project, contact Hercules Fence of Washington D.C. at (757)316-3600 or click here today to get started on your ornamental fencing design and other fence product installations.
Check us out on Facebook, Twitter, Google+ and YouTube! Flickr, and LinkedIn!
Source:
http://www.nitc.org.my/home/the-advantages-of-automated-gates.html