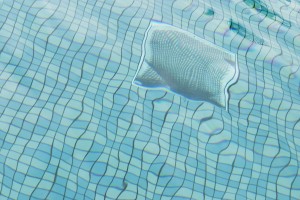 Do you need a more secure perimeter fence for a commercial pool? One of the best commercial pool security fences out there is chain link pool fencing.
Chain link pool fencing is not your ordinary pool fence. It is a fence that should be built to last while meeting your fence specifications. With a well designed chain link pool fence, you will have peace of mind that your commercial pool has a very secure pool barrier. You do not want an amateur DC fence contractor designing and installing your pool fence. You want a DC fence contractor that has years of experience designing and installing custom pool fences.
Chain link pool fencing is a top choice for commercial pool properties because it is a low maintenance fence and a very cost effective fence. By hiring a custom fence contractor in DC, you can have your pool fence perfectly designed for your commercial pool. Yes, that means you can specify the height of your pool fence. Yes, you can select the color that best complements your pool exterior.
Hercules Fence of Washington DC can design you a durable, secure, well polished swimming pool fence today. It is important to make your customers feel safe and proud to do business with you. If you want swimmers coming to your pool all summer long, you need to enhance your pool security and maintain a professional look for your facility.
Hercules Fence of Washington DC is here to create a highly function chain link pool fence for your commercial pool. Our chain link fencing comes with fence warranty to guarantee quality service.
Well designed pool fences prevent drowning accidents of young children every summer. Ensure pool safety at your commercial pool today by hiring our fence contractors to design an excellent pool fence.
Our chain link fences safe guard all types of commercial applications ( swimming pools, playgrounds, basketball courts, tennis courts and more). Have a look at our gallery of chain link fences to get started.
Hercules Fence has six offices ready to serve your fence needs. Whether you live as far north as Baltimore or south to Raleigh Market, Hercules has an office near you. Our experienced sales and installation staff can handle any fencing projects. And if you're looking to buy materials, Hercules can ship our product line anywhere in the world. Take a virtual stroll through our website. Check out the latest fence products along with the "Signature Projects " we're so proud of.
To have a professional, reputable fence contractor for your fence project, contact Hercules Fence of Washington D.C. at (757)316-3600 or click here today to get started on your chain link fencing design and other fence product installations.
Check us out on Facebook, Twitter, Google+ and YouTube! Flickr, and LinkedIn!
Source:

http://www.fencesolutionsjax.com/chain_link_fences/index.php