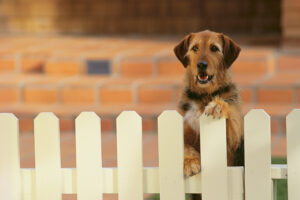 Maybe you're considering having a residential fence installed, but you're not totally sold on the idea yet. There are a lot of concerns that need to be addressed before you commit, such as the expense and how much time it will take. However, residential fencing comes with benefits that make it worth the investment.
Protection
Fences are important, no matter which side of it you're on. They keep things out, such as potential intruders and animals. They also keep things in, such as children and family pets. This provides safety for your family. Children and pets need to be contained to keep them off of busy roads or from wandering off when your back is turned. On the flip side, it's important to keep a barrier between your family and potential criminals, but also more regular dangers such as wild animals or pets that belong to neighbors.
Privacy
A good fence offers some level of privacy, which is just another level of protection. If others cannot see you, they can't easily determine if you have children or pets and target them in some way. You can also enjoy some quiet time outside without the prying eyes of nosey neighbors. Privacy is a luxury commodity in the modern world, and a residential fence is one of the easiest ways to enjoy a bit of it while spending time in your yard, whether by yourself or with your family and friends.
Demarcation
Sometimes it's good to have a fence, even if it's just to keep from fighting with your neighbors. The right fencing company will make sure property edges are clearly outlined before installing your fence, and this will demarcate your property so that there is no doubt where the lines are and who is responsible for what. This can be important for keeping an amicable relationship with pesky neighbors that always want to argue about where the lines are and who is responsible when something goes wrong.
Commercial Fences from Hercules Fence DC
Hercules Fence DC has been providing property owners with quality fences for over 50 years. We are well equipped to meet your needs, whether they are residential or commercial. We have extensive experience working with families and pet owners to keep the most important members of their home safe, so call us today about installing a new pet fence for your family. Contact us by giving us a call at 301-441-1600 or visiting us online. To see examples of our work, follow us on Facebook, Twitter, LinkedIn, Pinterest, and Flickr.